FHOPE-H Series: Board wrapping machine
Wrapping Solution for the board, PVC door...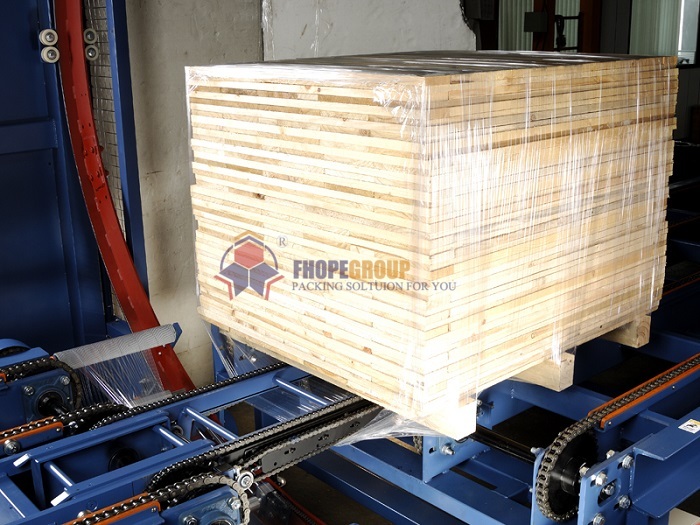 Description of board wrapping machine:
FHOPE can design packaging scheme according to customer's requirements.
Board wrapping machine is a horizontal packaging machine, which can be used for automatic packaging of plate, profile, door, window and other products. Fastening the packing material to the rotating ring.
It is with highly efficiency way to replace the manually work. It is a nice packaging way for saving labor and material cost.
The advantage of the board packaging by board wrapping machine:
Energy saving;
Material costs saving;
Easily to operation and no need special trained operator;
Automatic and fool style packaging and control.
The disadvantage of the board packaging by board wrapping machine:
1. Some Wrinkle in the surface of the package by stretch film if without good tension controller.
2. Head and tail can't be sealing if without covering device.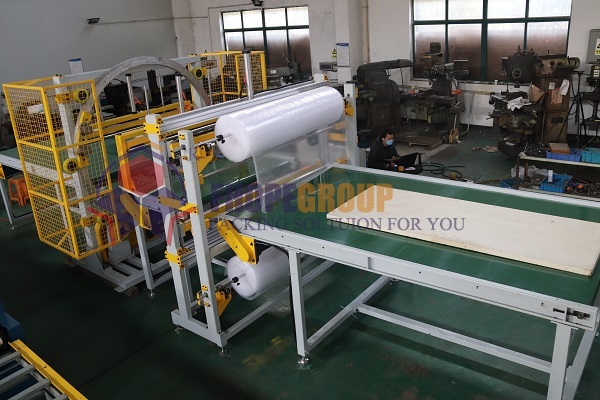 Features of board wrapping machine:
1. Automatic program and logistic operation. The machine can be aconnects to down stream of the production line.
2. Flexiable and wider compiticable in packing material
3. Non need man in automatic working mode and it is easy operation.
4. The converter for speed adjusting in the ring and conveyor rollers
5. Overlap 10-90% of the packing material setting in the machine.
6. Packaging tension good and consistance which is using special breaker device
7. CE standard Guardrails safety.
8. Pressing down device and holder for package holding
9. Indicator alarms automatically shown in touch screen and alarm light.
10. Automatic material cutting by heat cutter or knife.
Packaging Parameters as following for your specification solution:
Related Machines: Coil packing machine coil tilter Horizontal orbital wrapping machine Stretch wrapper