Home
>
Products
>
Automatic Packing Line
>
Aluminum profile packing line
>
The way to automation the aluminum profile protective film and tape appliation?
The automatic profile film sticking machine, Tape & film aplicator machine designed to help to reduce manpower. The automation in the high speed film application.
This is the solution for automatic aluminum profile in-feeding, tapping, cuting and out feeding. Only one people required for the online operation.
It helps to save 2-3 people than semiauto tape application.
These machine are designed to apply a strip of adhesive film along the top and bottom sides of the profile. The machine is designed to operate continuously with an operating speed of up to 40 m/min with suitable in-feed and out-feed roller conveyors. It is an automatic equipment with automatic synchronize cutter driven by servo system for cutting the film between the profile to make the machine running continually. Aluminum profile infeeding by manually.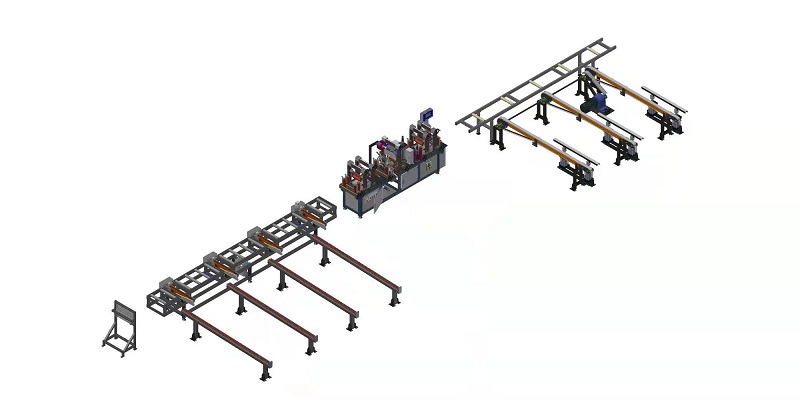 The equipment is for automatic infeeding and tape applicating, cutting and out feeding with servo system in high speed. It works for different shape and size aluminum profile.
The speical tape device can be customized for some irregular shape of the profile too.
For the profile size and shape apllication checking, pelase contact with our team.


https://www.fhopepack.com/Aluminum/aluminum-profile-applicator.html
CONTACT US