Home
>
Products
>
Coil Packing Machine
>
Bearing packing machine
>
Horizontal bearing packing machine by horizontal bagging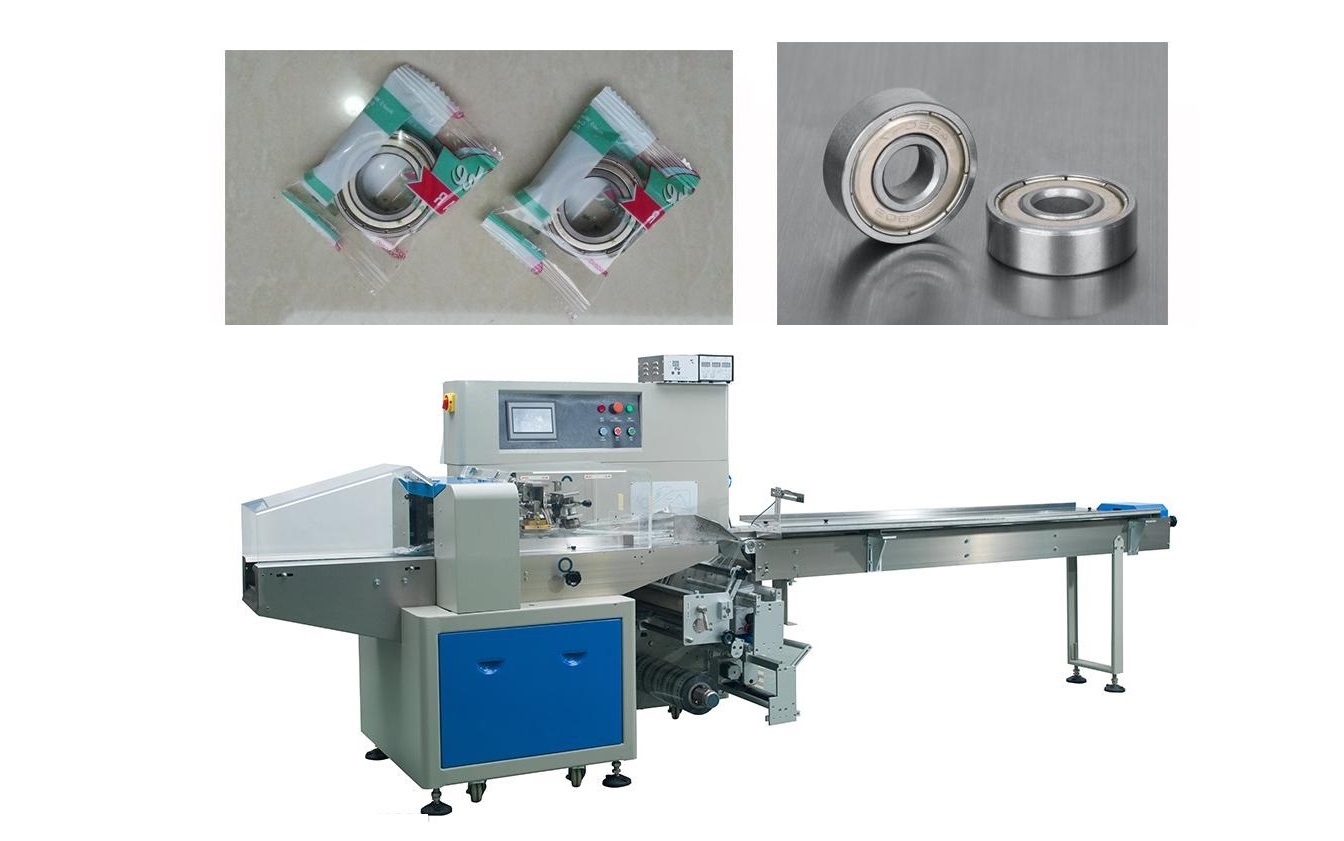 This is an Horizontal bearing bag packing machine for small size bearing that automatic feeding and filling bearings into the bag forming device and sealing with speed upto 60 pcs per minute.
The bearing bag packing machines all conform to CE guidelines and have been designed using the latest technology and design criteria for bearing.
a)Automatic PLC program control with servo system
b)Automatic bag sealing.
c)The action time in packing is adjustable for difference packing purpose.
d)Program for precise running by servo motor.
e)Manual and automatic working mode for easy operation.
f)The inverters for adjusting the coveyor speed.
g)Precise temperature control for bag sealing.
h)Sensor and mechanical limiting stopper for bearing positioning
i)Motor overcurrent protection.
j)Automatic film feeding system.
Packaging material OPP,OPP/CPP,KOP/CPP,ALU-FILM
Material OD: 100-200mm ID: 75mm
Thickness: 20-40micron
Bearing size OD:20 -130mm
Bearing width: 10-80mm
Bagging speed App. 10-120 pcs/min
Air supply 5-7 bar
Power supply 380V 3P 50/60Hz
CONTACT US