Home
>
Products
>
Coil Packing Machine
>
Bearing packing machine
>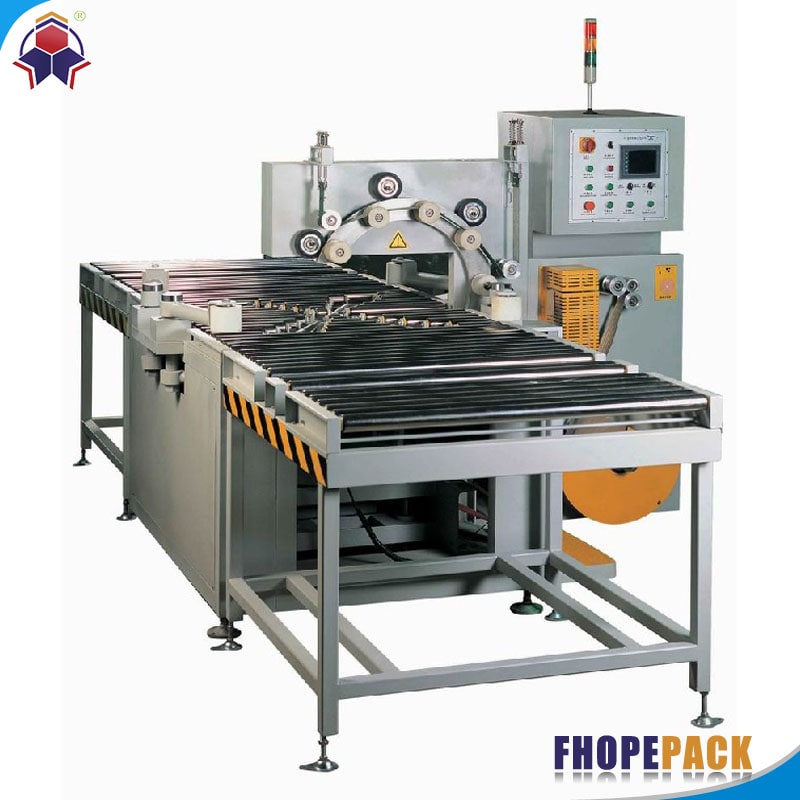 Description:
This bearing wrapping machine is designed mainly for the big size bearing and axletree packaging requirement.
It's high efficiency improves the packing capacity, saves the labor cost. The tight package saves the packaging material. High stability improves the packaging quality.
Features of bearing packing machine:
One model of the series features a wrapping machine for bearing automatically.
Machine has a infeed and outfeed conveyors to accommodate bearings.
Up to 6 programs can be stored in the PLC's memory and selected via keypad.
Automatic centralized positioning for bearing wrapping packaging.
Packing material can be chosen different kinds of material.
Operation for bearing packing machine:
1. Film/paper/woven can be used as packing material.
2. Working speed adjustable by converters.
3. Easy setting OD. ID. width & corrected parameter of bearing. Other parameters no need setting.
4. Be connected with bearing production line for packing.
5. Packaging tension adjustable per needs.
6. Material cutting off system.
Bearing Packing Machine FPB-400
Voltage (V/Hz) AC 380/50( or your requirement)
Power (KW) 2.5
Bearing ID(mm) 300-800
Bearing OD(mm) 500-1200
Bearing width(mm) 100-400
Bearing Weight(Kg) 100-500
Packing material Goffered paper/PE/Stretch film/knit belt/PVC
Ring speed(r/min) 30-70
Wrapping speed 30-50 sec/pce
Overlapping rate 20-90%
CONTACT US