Home
>
Industry Machines
>
Other
>
Industry Solution
>
Description:
Trunking packing machine connects to extruder for automatic gathering, bundling, bagging and strapping... It is an extremely effective flexible bagging machine for long objects, is able to handle a different size cable trunking. The forming device is adjustable for different length, width, weight...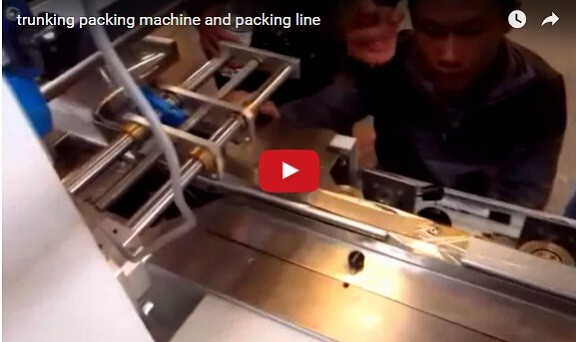 Features:

A) The trunking packing machine includs infeed conveyor, bagging station.
B) The speed of the conveyor is adjustable in trunking packing machine.
C) Trunking packing system wIth PLC and HMI that allows to different bagging production
D) a perfect bag sealing controlled by) Quality temperature precise contr.
E) easy handling and installation
F) High speed bagging and strapping.
G) Lower your labor cost and material save.
Technical date:
Turnking size:
Length:no limited Width:10-200mm Height:10-100mm
Power supply:380v,60Hz
Air supply:6-8Bar
Bag packing speed:50m/min
Tags:
Pipe bundling machine Pipe bagging machine Pipe bundle packing machine.

、、
The trunking packing machine--- Operational, mechanical and technological manuals supplied in manual and on CD additionally advisable spare sections checklist. Maintenance guide also supplied with documentation for cleaning and cleanliness treatments. devices can put together trunking bundle and wrapping, produce multipacks for bundling of merchandise, Fhopepack offers the overall resolution – from trunking bundling and out-feeding to warehouse.