Home
>
Products
>
Shrink Wrap Machine
>
L-Bar Shrink Wrap Machine
>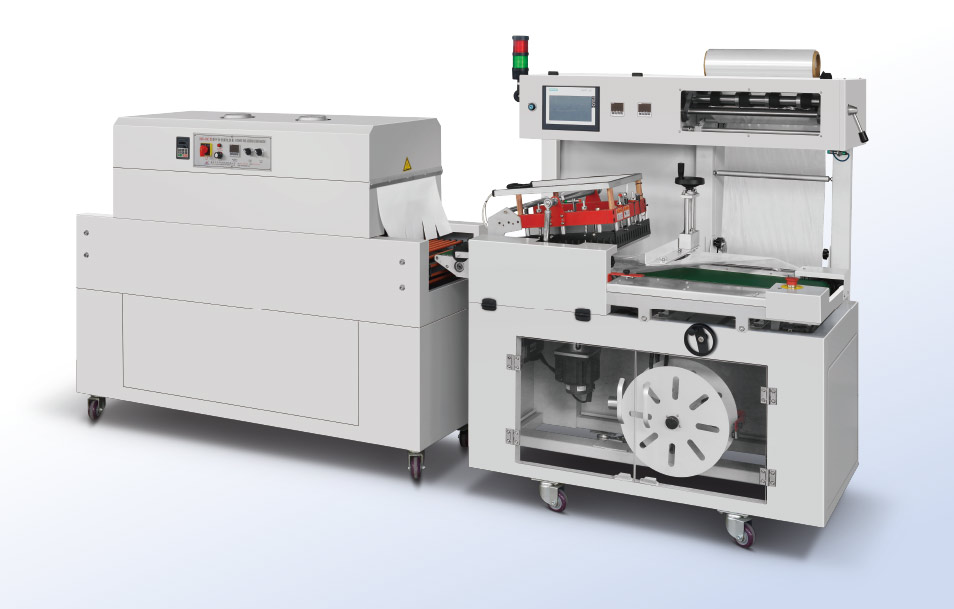 FP-250A is a full-automatic L-bar type sealing machine without any manual operation, be widely used in product packaging for mass production line. The machine adopts "servo motor" to drive the sealing cutter with high efficiency. With automatic film-feeding&punching device, and manual film guide adjustment system. Equipped with manual adjustment feeding platform, be suitable for different width and height of products. FP-250A also has the function of joint sealing, be designed for small packaging products. When product size changes, operation is very simple, doesn't need to change the mold and bag maker device.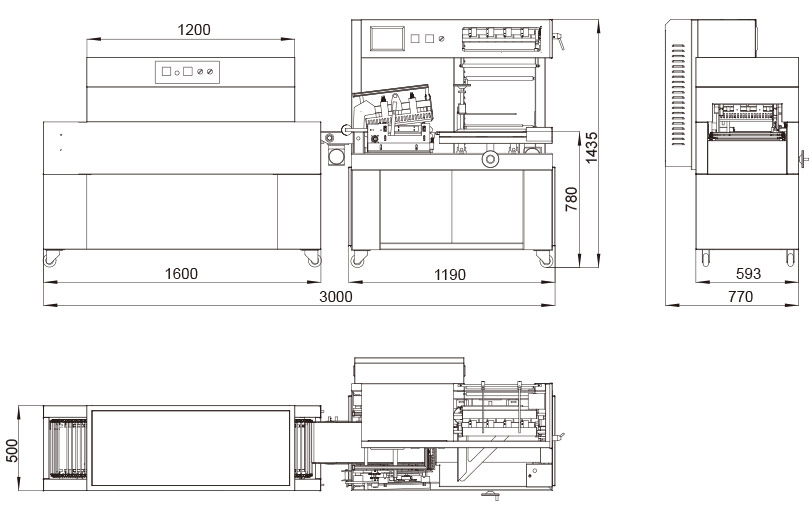 Feature:
1.Dupont teflon coating is adopted for sealing knife, which is resistant to adhesion, aluminum alloy knife with high temperature resistance . The seal will not crack, not coke, no smoke and no any pollution.
2.According to different products equipped with import inspection photoelectric, One set of horizontal detection and one set of vertical detection. For thin and small goods, can also be easily sealing and packaging.
3.Automatic feeding, length can also be automatic adjustment through the combination of electric eye and timer. Equipped with induction motor, automatic waste winding.
4.With original "omron" digital display temperature controller, built-in PID function, sealing knife temperature is very sensitive and accurate, can be set at will.
5.The sealing knife itself also with the automatic protection function, effectively prevents the mistake to cut the packing; with the automatic alarm function, greatly enhances the operator's safety.
6.The whole set of machine is connected with the unmanned operation of the production line.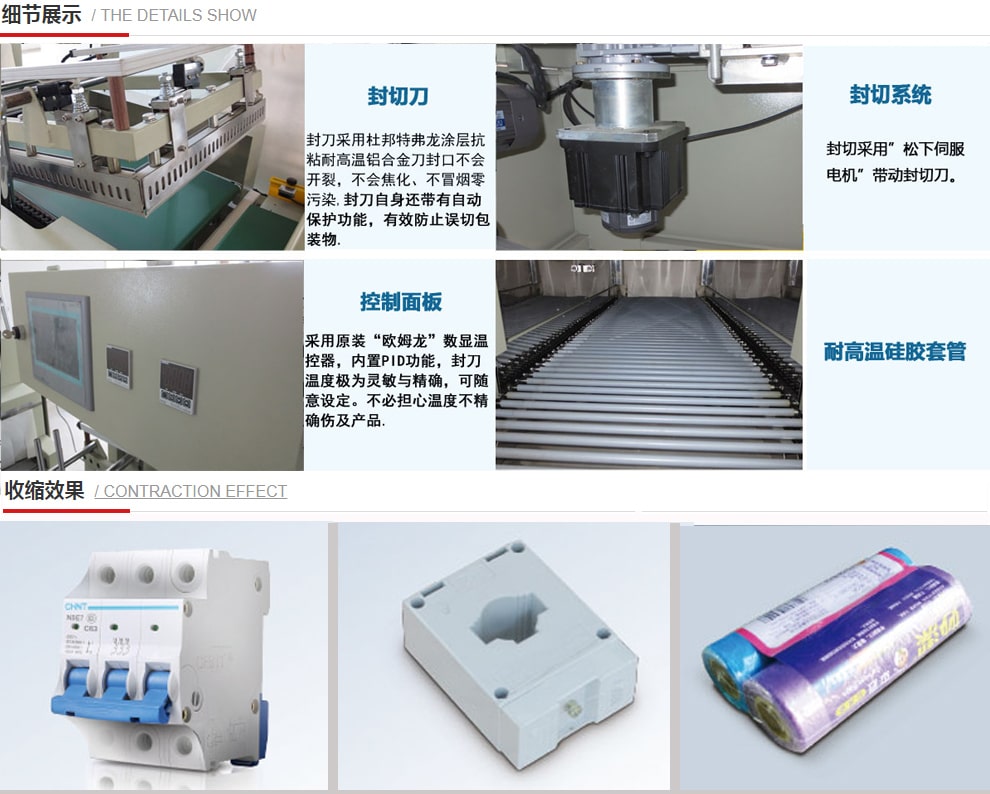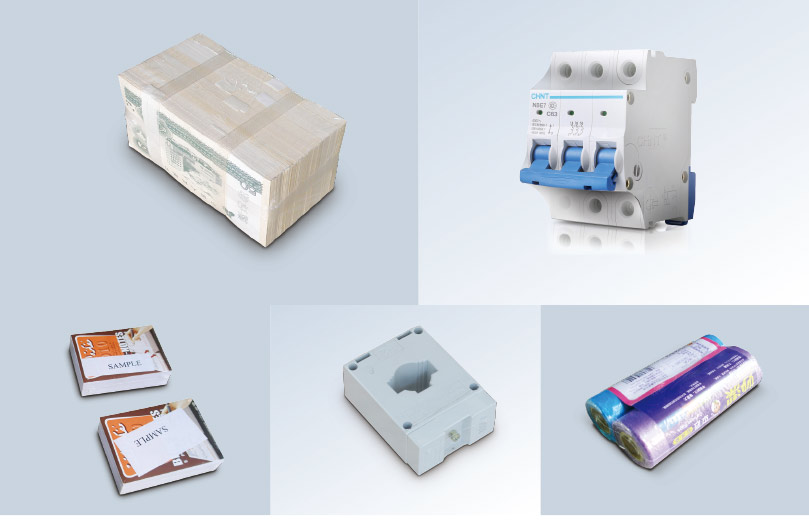 Technical Specification
:
FP-250A
Sealing type
L-bar sealing
Power supply
380V/50-60Hz/3phase
Packing capacity
15-45 packs per minute (depends on product size)
Sealing height
≤80 mm
Packing width
≤200 mm
Product size
width+height≤250 mm
length+height≤330 mm
Film type
center-folded polyolefin(POF)film
Max film size
380mm(width)x280mm(outer diameter)
Power consumption
max. 6kW
Working height
780-850 mm
Oven size
1200(L) x 300(W) x 165(H)mm
Conveyor speed
variable
Conveyor
chains with rotating silicon coated rods
Machine material
carbon steel
Weight
390kg
CONTACT US