Home
>
Products
>
Pallet Inverter
>
Stationary Pallet Inverter
>
Heavy Load Reclining Pallet inverter
With a heavy load recline pallet inverter, the wider load can be quickly and easily changed the pallet from the botton or replacing a broken pallet.

The reclide Inverters is able lifting and turning the load vertical in 90 degree and than turning the loading 180 degree on the top and than down turning the load to the innitial position.
There are two version in the clamper designing: single or dual clamping. Our team will help the customer choose the proper version per load information provided by customer in (lenght x Width x Height & Weight).

And the designing will considering the handling way in the customer's workshop for making the pallet inverter work perfect with customer's handling tool, lifter, forkman...

It is typically supplied as a fully automated and guarded system, constructed individually based on the user's needs.

In the past, there are many inclining pallet inverter for paper, box, bottle, panel, and have manufactured machines up to Max.Loading 15T in steel industry, and it can be make per your specification if need.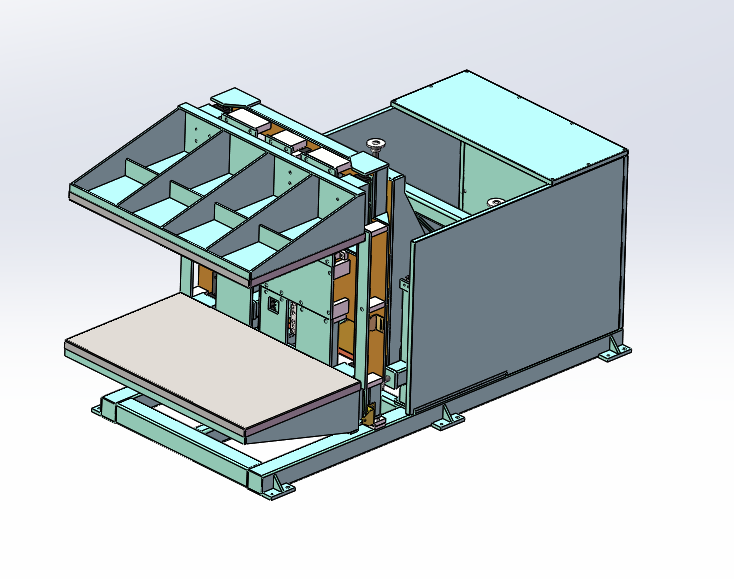 In addition, the finishes of our heavy load recline pallet inverters are painted. The fully automated reclining pallet inverter comes with a manual override option to testing the Max.Loading. The recline and rotation principle in the pallet inverter designing is for providing a reliable handling method to handle wider and heavy loads that is difficult to rotating by normal inverter. Single or twin clamping system adjustable with sensor in load height and required clamping pressure. For fixing the machine running stable during opeartion, the reclining pallet inverter usually installed in a fixed way on ground.