Automatic tying machine
The tying machines is a device useful for tying bundles, packages, coil etc.. but which can be used for any tying purpose, such as tying hose coil, wire coil, cable coil... The tying machine being of the general type equipment to strap the package to make tight bundle, coil. The tying machine is able connect with automatic line for setting the operating in motion from an motor after coil, bundle, package was placed in tying position. The package will be well tied with high speed if it was on tying positoin.
Material for Tying machine:
Cotton Twines-- One of traditional material for tying the package, especial for food. Different color, tension can be choose.
Polytapes--one of economic but good quality material for different length bundling, different size coil tighing.
Technical date:
Machinery
Fhope-25
Fhope-45
Fhope-60
Fhope-100
Max.Size
R.250×220
S.230×220
R.450×340
S.400×400
R.650×500
S.580×580
R.1000×750
S.880×880
Min.Size
50×50
50×50
100×100
200×200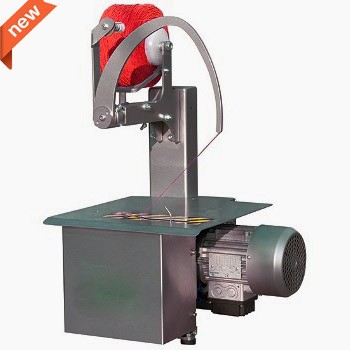 It is a machine for widely business using:

1.Goverment,Bank department
2.News paper, magazine Agencies
3.Publishing Houses
4.Food industry
5.Paperboard Industry
6.Shop, Stores
7. Steel wire, cable, factory.
8. Plastic hose, pipe factory
9.Wooden Business
10.Post Offices
...
Features:
1. High tying speed, save material
2. Easy operation and save labor cost
3. Easy adjustment for different size.
4. Safety and efficiency
Download Brochure
Video
Send Inquiry
Contact us