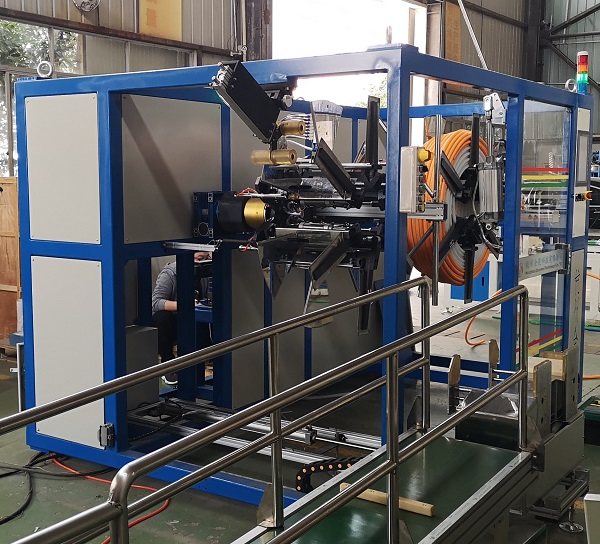 More information:
http://www.fhopepack.com/Hose-coiling-and-strapping-machine.html
You can get more information for automatic hose coiling and packing machine from fhopepack.com. It is a high speed solution about whole size stretch wrapping and packaging connects to the coiler. It works for both offline and online packaging, and dispatching.
Supportive roll and lifting device for driving the coil for rotating.