Automatic Steel wire rope coiler for wire winding and strapping machine
Automatic steel wire coiling and strapping online machine.
Say goodbye to manual labor with our Automatic Steel Wire Coiling and Strapping Online Machine! Efficient and reliable, our machine is the perfect addition to any steel manufacturing facility. 
Save time and increase productivity with this state-of-the-art technology.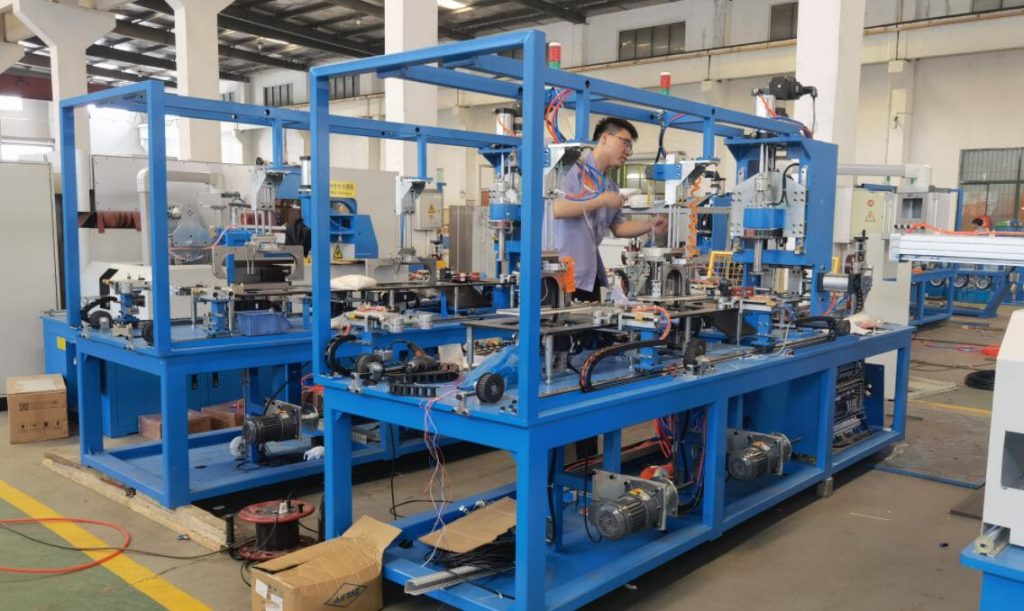 #steelwire #coilingmachine #strappingmachine #automation #manufacturing #productivity #technology #innovation
Wire winding machines are important for wire winding. They come with a variety of features and functions — manual, semi-automatic or automatic. A leading supplier of wire winding machines is here to help you automate the end of your wire production.