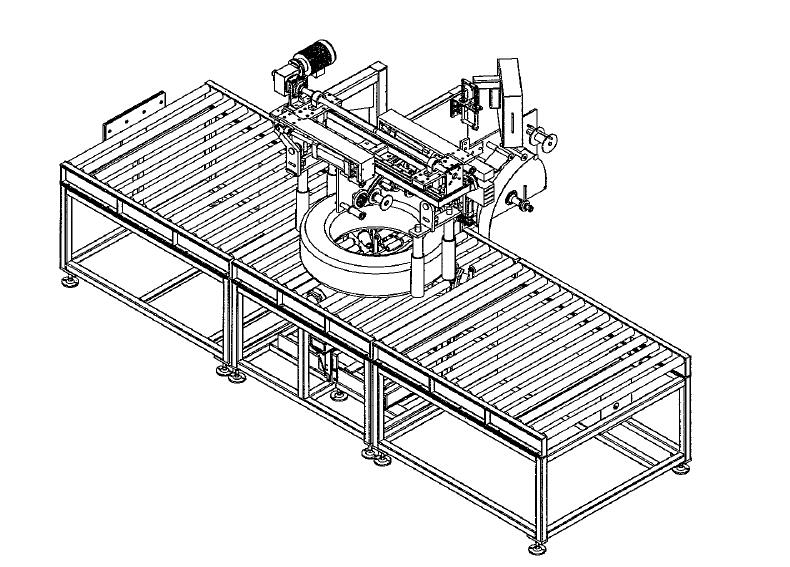 The track stretching packaging machine is a stretching packaging system that uses vertical rotating rings to wrap products inside. Commonly known as horizontal stretch packaging machines, these systems provide a great solution for packaging long and wide loads. Rail telescopic packaging provides a safe and effective way to stretch packaging wood, doors, windows, pipes, textiles and more.
Rand technology Lange
Fhope is an automatic horizontal ring stretching package, which can be adapted to any application, in which safety, protection, flow efficiency and cost containment are important. It is a very cost saving system that eliminates the expensive labor force and takes the place of smaller systems, such as contraction bundling, tape, bundling and corrugated cartons.
Features
Heavy duty ring bearings provide a simple way to drive and support movie cars.
The patent power TURU conveyor belt carries the product through the packaging area.
The screen door gives a view of the machine operation when it protects the packaging module.
The patent power spin film transmission system. 150% standards and 100-300% are available.
4 ring sizes are available.
Lant Lange track transversely stretching packer
Specifications
Series 200 packaging speeds up to 3 per minute [series 300 to 15 minutes / min].
The pretension can be from 100% to 300%.
The ring diameter is 40 ", 60", 75 ", 90".
The ring diameter is 40 ", 60", 75 ", 90".
Electric 460V/30A.
WulfTEC-WWAW-200
The WulfTEC WWA-200 stretch packer can generate up to 120 load per hour.
WWAW-200 manufactured by WWFTEC provides a substitute for manual packaging production. WWAW-200 is a horizontal stretch packaging system that is safer, stronger and more reliable than any other horizontal stretch package. WWAW-200 is with 3 years of warranty.
The machine works for cutting tool and cnc processing machine
Features
20 "thread free dynamic pretension trolley"
Optional side guide and retainer
Ring bearing drive belt drive with automatic lubrication station
Separation of front-end and end wrapper selectors
Allen Bradley SLC 5 / 03 PLC
Specifications
The maximum load of 5000 lbs.
RPM based on Ring Size
Electrical 230V/2020A
Maximum diagonal load size 8
Motor 1HP