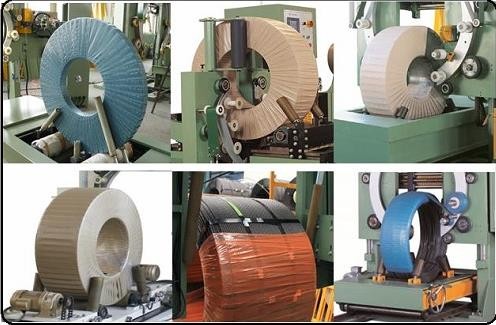 We thank you for your support in sending different options and clarifying various doubts from time to time.
This is because we want to install these type of machines in 4-5 other customer's premises and want to be sure in selecting right machine.
Finally we selected GS300 W coil wrapping machine with stretch film wrapping, HMI & specified components but cost looks high.
We also got offer from others like Shanghai Fhope Machinery Co Ltd etc., but we want to give first preference to you keeping our long term business relationship.
Our company, NS  Sdn Bhd, is a steel manufacturing company which produces metal coated and coil painted products through our Metal Coating and Coil Paint Lines respectively.
In our Coil Line, we have Vertical and Horizontal packing in different location (but same building)
In view of this, we are planning to study
Automate packing for both Vertical & Horizontal
in same line
More information to know coil packaging machine:
1. How to choose a good suitable coil packaging machine?
2. Different materials for coil packaging.
3. Packaging solution for one of steel wire manufacturer.
We would like to inquire from you your best offer/proposal for the design (preliminary & detailed), manufacture, supply, delivery, supervision (installation & commissioning assistance) and training.
Attach the Packaging Process for your review and happy if you able to visit us for site view and discussion
Should you have any queries, please let us know.