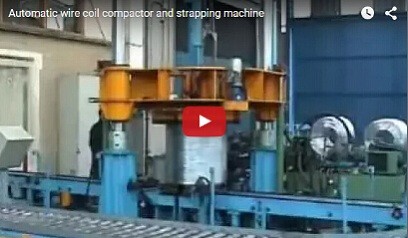 We are interested in this automatic wire coil strapping machine quotation can you please give the breakup of the quotation.
We have to clarify that all three systems including in the quotation.
Automatic conveyer system
Automatic compacting and strapping
Automatic wrapping
Is this possible to install this system in 3 stages not at once. Also is it possible  PLC system to be design to extended other system after installing Automatic compacting and strapping.
After team discussion, following is our suggestion.
Since there is a spool in the ID of wire coil, no only compacting process should be considered, but also taking off the spool.
If only for wire coil compacting and manually strapping required: time is from 00:00 to 00:25  
It is better to have a spool take off function on automatic strapping machine, the time is from 00:26 to the end