Home
>
Productos
>
Bobinadora Automática
>
Enrolladoras automáticas para cables
>
Máquina automática de bobinado y flejado de cables
Descripción:
Enrolladoras y embalaje automáticas para cables, Se pueden elegir dos tipos de embalaje en línea / fuera de línea diferentes para el bobinado y flejado del cable. Automático completo de bobinado, transporte y flejado con correa PP. Todos se ajustan a las directrices CE y han sido diseñados utilizando la última tecnología y criterios de diseño para uso industrial.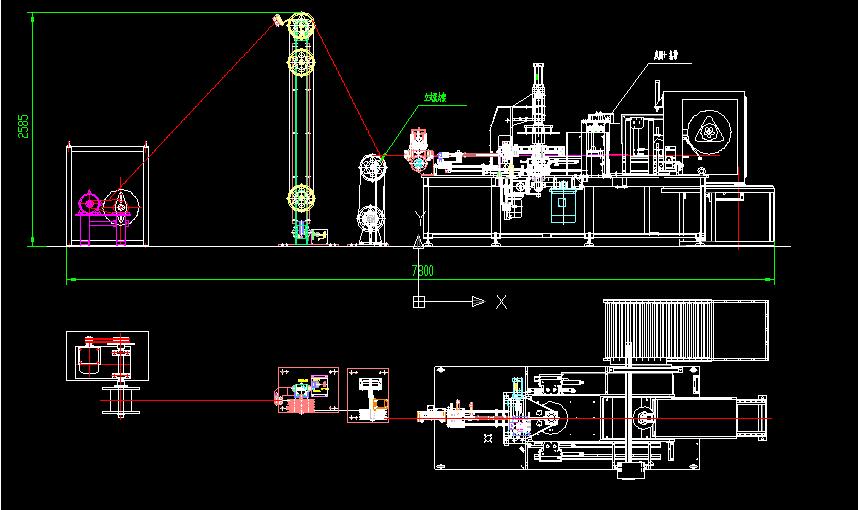 Máquina de bobinado automático
Cálculo automático de la longitud del cable, fabricación de bobinas y corte. Y luego sostenga la bobina de cable para moverla a la siguiente estación de procesión automáticamente.
Funciones:
1. El programa de control PLC & HMI se utiliza para el funcionamiento automático.
2. Los parámetros se pueden ajustar en el programa de control con inglés.
3. La cabina OD enrollable es ajustable.
4. La longitud de corte del cable se puede ajustar como ajuste.
5. Dos protectores para fijar y mover el cable enrollado.
6. Función de detección automática de errores, se alarmará cuando se produzcan problemas.
7. Detección automática de la posición del cable por sensor.
8. Dispositivo de prensado que hace que la bobina del cable sea fija y estable.
9. Control de tensión para evitar deformar en bobinado.
10. El control de tensión se incluye en la línea de embalaje.
11. Es necesario reemplazar diferentes carretes de bobina según diferentes diámetros internos
Parámetros técnicos:
Tamaño de la bobina
ID: 140-200mm
OD: 240-460mm
Height : 60-100mm
Weight: 50kg(max)
Diámetro de un solo cable
3-15mm
Velocidad de bobinado
2-2.5 coil/min
Suministro de aire
6bar
Modo de estilo de alimentación de bobina
Hold coil type
Contador de medidores
0.01m-100m
Tensión de alimentación
AC 380V, 50HZ, 3 phase
Máquina de flejado automático:
La máquina de flejado de cable dispensa, aprieta y sella el polipropileno mientras que la bobina en posición de flejado. La correa de la máquina y se une a los extremos automáticamente con tensiones ajustables mediante una soldadura por calor segura. El motor se apaga automáticamente mientras se inserta la correa.
Funciones:
1.Ojo a través de flejado tipo.
2.Control del programa para el flejado automático.
3.Posicionamiento automático para diferentes bobinas.
4.Tensión ajustable para diferentes bobinas de tubería.
5.Se conecta con la máquina de bobinado.
6.Strapping alto mín. 44.5mm
7.Dos lugares flejándose.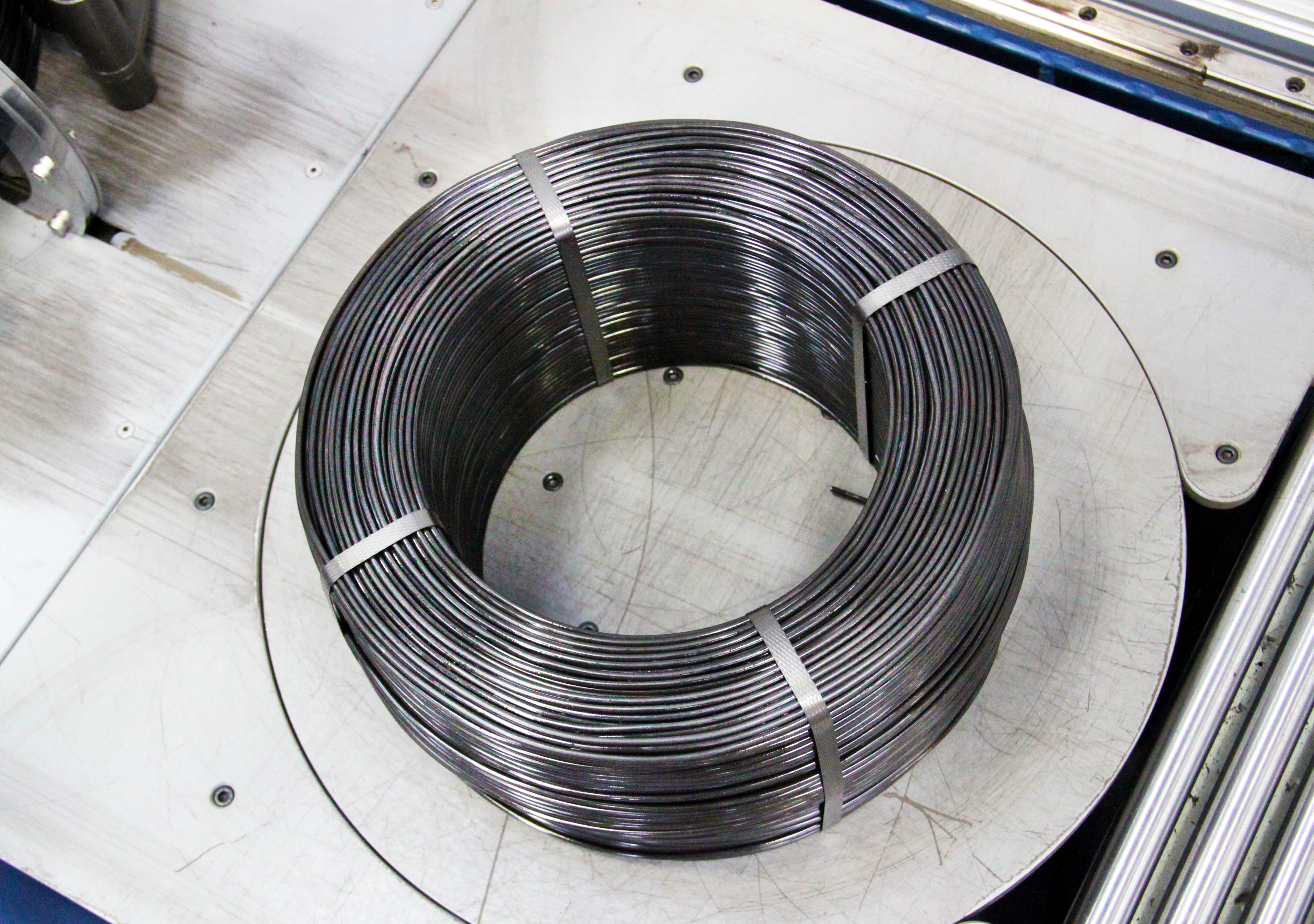 Parámetros técnicos:
Strap width 13mm
Strap thickness 0.6 mm
Type of strap polypropylene
Strap quality Smooth /High quality
Type of joint By friction - vibration
Joint location Height side of coil.
Joint efficiency Approx. 75-80% of the breaking load of the strap (mentioned quality).
Related video:
FHOPE PACKING está especializada en la industria de maquinaria de embalaje desde hace más de diez años, con una rica experiencia en diseño y producción. Nuestro equipo técnico profesional y nuestro equipo post-venta, estén listos para servir a los clientes en cualquier momento de todo el mundo. Si nuestra línea de embalaje automático de cable es exactamente lo que está buscando, con el fin de lograr la optimización del embalaje tan pronto como sea posible, para lograr los máximos beneficios y competitividad del mercado,Por favor, no dude en ponerse en contacto con nosotros en cualquier momento.
CONTACT US