Hello Tony,
Yes, the solution offered coil tilter and upender  is working for your wire coil with spool.
The working table is with flat table and V-size table
Horizontal: Eye to wall by V-size table
Vertical : Eye to sky by flat table
Please let me know what is the way to loading the wire coil with spool as in the picture, by carne, forkman…?
So that we will provide a machine work with your handling way.
Regards
Vincent
From: Tony
Date: 2017-03-03 11:55
To: info
Subject: RE: Wire coil tilter
Hi Vincent,
Thank you for your offer.
Attached photos show the type of wire coils client wants to turn by 90 degrees from horizontal to vertical.
Is the unit you offered the right one for the application?
Kind Regards,
Tony Ciantar
Director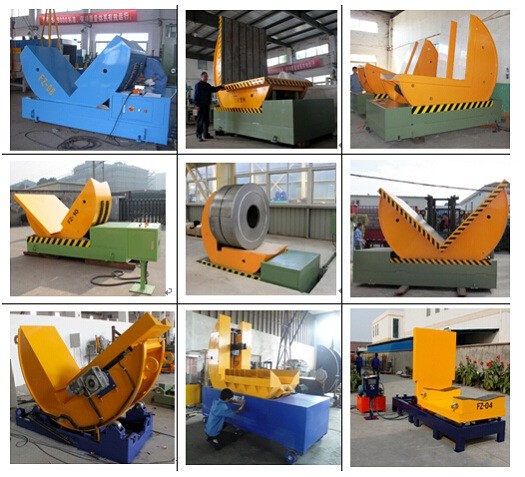 From: info [
Sent: Friday, March 03, 2017 1:23 PM
To: Tony
Subject: Re: Wire coil tilter

Dear Tony,

Glad to receive your inquiry.

As a manufacturer there are many type tilter avaialbe.

Please check the quotation attached.

Regards

Vincent

From: Tony
Date: 2017-03-02 10:02

Subject: Wire coil tilter
Dear Sales,

Customer has wire coils which they need tilted from horizontal to vertical position.
Coil maximum OD is 1350mm
Coil length 1300mm (TBC)
Coil maximum weight including reel is 5 tonne

Please confirm price and delivery of one unit to Melbourne, Australia.

Power supply is 415v, 3ph, 50hZ.

Best regards
Tony

Horizontal stretch wrapper and film covering machine works for door packaging.

Comments are closed. Posted by: stretchwrapping on March 5, 2017