Some of our customer worry about the after service about the automatic coiler in the period of the CONVID-19.
It is not easy to come to China to inspection and checking the machine.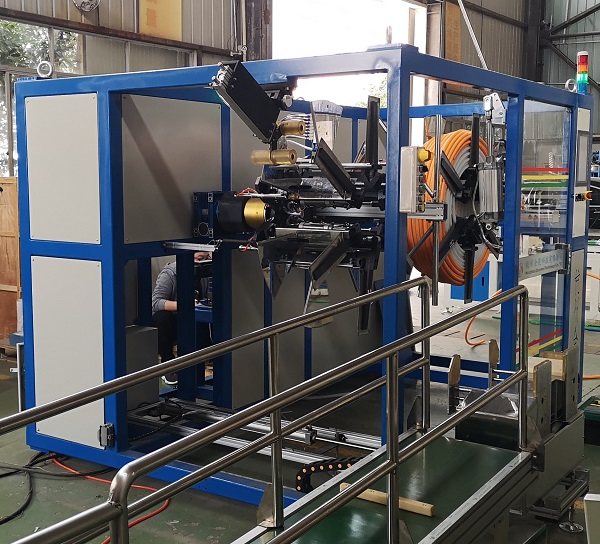 How to relsove the problme? Following is the typical question and answers:
We would like to inform you that in refers to the Customized Automatic pipe coiling and strapping machine FCL-Y800 of our interest, we will proceed to purchasing of the machine directly from you. We have just a representative person in China for the inspection of the machine when available.—–Ok, you people is welcome to visit and checking our factory in the machine producing, commissioning and after all job's done.
However, since we are not familiar with your specific machine's technology, you will need to provide us with the commissioning, installation and training from your side.
Considering the current situation with the restrictions of Covid -19 pandemic, you are kindly asked to inform us how this procedure will be implemented.
——For the installation&commissioning:
The machine will be dispetching without dismental. So the status of the machine arrive to you location will be same as the one after testing and checking by your person.
2. Only power connection and air connection required to start the machine.
3. Training: By video and manual, and our engineer will provide the online service.
4. The touch screem has all Iot monitor, error code and relative trouble shooting way that is easy to follow.
5. Besides, the long distand machine remote and monitor is avaible too by our engineer.
We providing the locoal service, but non of customer asking it till now after receiving the machine. Because of there is some reason about the charge on engineer's service, but more important is the machine is easy to operate
by any non skilled operator.