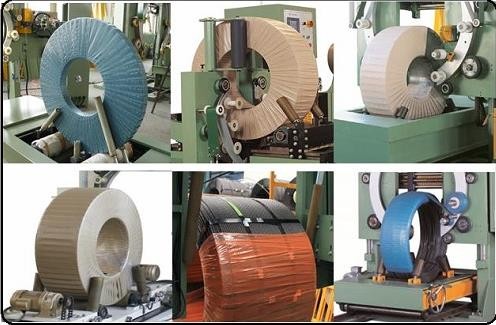 Following is my question:
A.COIL INFO
Coil No.
OD (mm)
ID(mm)
WIDTH(mm)
WEIGHT(Kg)
KS1P02
915
508
0.48
1.879
KP1P1
915
508
0.42
2.898
KM1P0
1020
508
0.25
3.504
KP1P1
860
508
0.40
3.119
…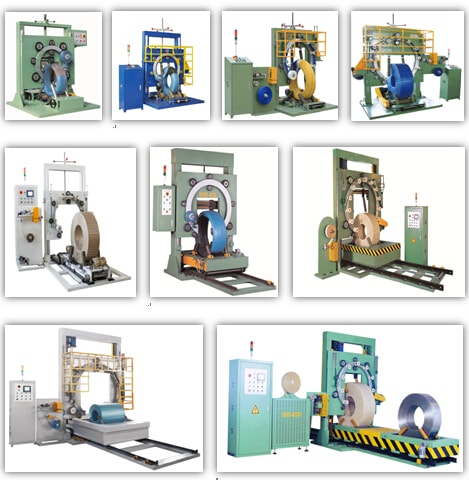 B.PACKING MATERIAL.-
1.Paper wrap
2.Metal wrap
3.PP Sheet
4.Edge protector
5.Bore protector
6.Bore insert
7.Circle
8.Strapping wire.
——
Above material and packaging requirement is normally for jumble coil( big coil) packaging. So is above coil stacking together?
a. It is one coil one package or same coil stacking together for packaging?
b. can you show me the picture of the product need to be packing?
c. if it is one coil one package, following solutions are ok.
http://www.shjlpack.com/info/steel-coil-packing-line-video/
http://www.shjlpack.com/info/automatic-steel-coil-packaging-line-solutoin/
http://www.shjlpack.com/info/coil-packaging-line-solution-by-film-and-paper-wrapping/
d. if coils stacking together, please provide the whole coils Min&Max.Width.
 Horizontal wrapping machine for different package and packing goal.
We are an engineering company based in Malaysia. We would like inquire the steel wire wrapping machine from your organisation. Please refer to the attached document and provide us a reasonable quote for us to proceed further.