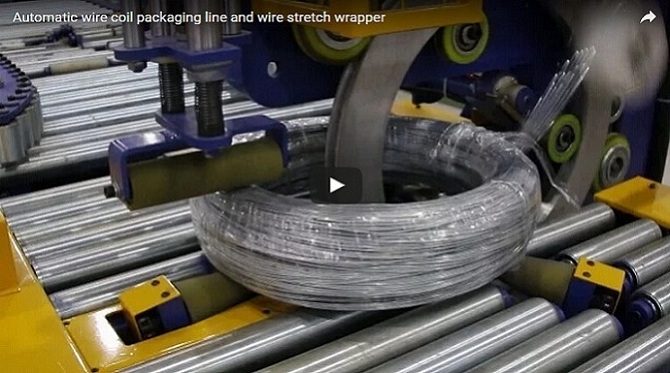 There are Wire packing machine  and automatic solution.
Please your support also with this new wire packing machine requirement. We need a hemming and wire  packing machine such as the one in the next video:
Moreover, if possible we would like this machine to adapt and change to another type of roll forming such as the one in the next picture:
Some notes:
– The width could vary so that is why we need a machine as the one in the video since this one can adjust to different widths.
– The thickness of the material (aluminum, aluzinc) could vary from 0.2mm to 0.8mm.
Please let me know if you can provide this machine and the respective quotation.
Can you also provide CIF price for the spare part of wire packing equipment?
——The CIF CALLAO, Peru Cost extra $350 only.
And also about the post sales service: Someone of your team comes to install the machine and also gives training to the operators?
—–Yes, engineer service is available. But roon&board and airticket on you account.
The wire packing machine offered is a fool style opeation machine.
What you need to do is power connecting whille receiving the tilter. So i think your engineer is able handle such a machine by manual, CD,video.
We are providing online, tel, email service.