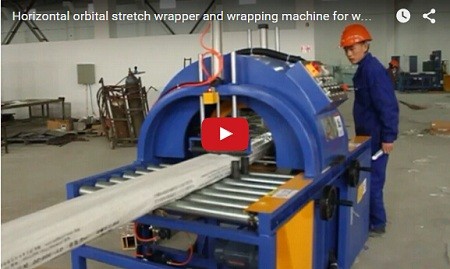 Hello Asad,
In the solution, the sealing station is an option.
For your glass tube packaging, the holding device is a point need to be pay special attention to.
The device required not only albe hold the tube bunel, but also with gentle pressure avoid damage the glass.
Please check the quotation attached.
Any question feel free let me know.
We need nesting arrangement for tubing as attached
Length, height and width of the tubing bundle remains the same.
Length 1500 mm
Height 170 mm
Width 260 mm
Weight changes from the tube OD changes
Tube Outer diameter changes from 6 mm to 32 mm
Please advise, what kind of arrangements you can offer
Regards
Asad
From: info
Sent: Monday, October 24, 2016 1:47 PM
To: Asad Wazir (GGG)
Subject: Re: Orbital stretch wrapper
Dear Mr. Wazir,
Glad to receive your letter.
As a manufacturer, there are different type horizontal stretch wrapper is able do packing for glass tubing.
Before offering a solution, please kindly let me know following information:
1. What is the glass tube bundle size
Bundle No. Length Width Height Weight
1.
2.
3.
4.
….
2. What is the packing material.
3. Providing some products pictures for reference.
We will provide solution per your need.
Glass tube horizontal stretch wrapper