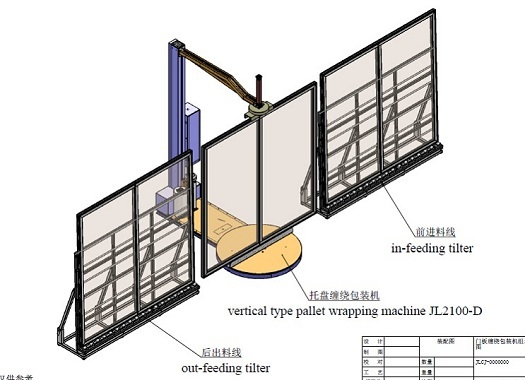 door packaging machine and stretch wrapper
TECH DOORS the goal of proving a unique and complete range of doors products, hardware and related product. With its team of highly professionals who have been operating in the doors sector for the last decades and a high tech manufacturing facility equipped with the latest technology in production lines, TECH DOORS prides itself of offering its value customer with the most complete range of doors products and a unique expertise in the region..
The strategic alliances and partnerships with international brands and manufacturer such as AMBICO in CANADA ( market leaders in Security & Specialty Doors) and leading hardware & accessories manufacturers enables Techno Doors to offer a Total Solution Expertise to its customers..
Our offer products are tested and certified by international recognized laboratories and third party certification bodies such as UL, Intertek ITS, WEAL, RAL, AWS, NRC, ATI, BOSIK, AMWELD, Warrington, BM TRADA, DNV, SDI, CHILTERN in compliance with American Standards, (UBC,UCL,NFPA,UL 10B, UL 752, ANSI, BHMA, DHI,ASTM, HMMA, FEMA, FSC) or European Standards (BS/EN, CE)..
Product & Services;
· HOLLOW METAL DOORS
· ACCOUSTIC STEEL DOORS
· STAINLESS STEEL DOORS
· LEAD LINED DOORS
· SECURIRY DOORS
· SPECIALTY DOORS & WINDOWS
· DECORATIVE DOORS & WINDOWS
· WOODEN DOORS
May we request to your good office to please quote us your bottom price CIF DOHA for the Packaging Materials as mentioned as follows;
Model: As per attached
If you can provide more High Quality of Machine for STEEL DOORS Packaging, please provide also. We required Vertical Purpose.