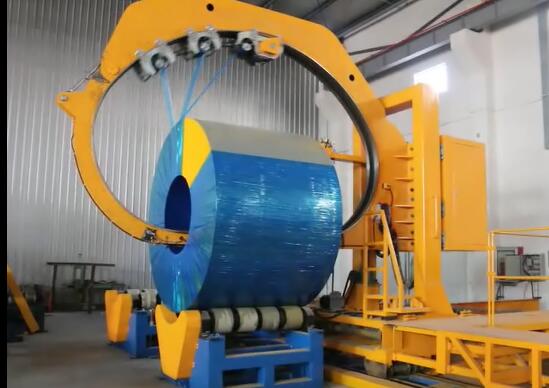 Our coiled packing line is efficient and flexible. Line
It is fully automatic preprogramming (or manually feeding)
Packing specification.
The line can package different sizes and types of packages.
There is no need to install. The line can be used for several cutting machines or
The production line is synchronized.
Due to full automatic operation, packaging line
Only need to fill the material. Usually, when driving
Full capacity, material filling frequency does not exceed
A shift / coil wrapping machine.
Our packing line reduces the cost of packing. Instead of
Using pre cut packaging material, we cut and optimize the wire.
Material based on the size of the coil. This means that there is
Quite a few needs different sizes of materials and
Packing space.
Selection of coil packaging line to improve cost efficiency
Package your product with good protection and
An elegant appearance.
Horizontal Orbital Stainless Steel Coil Wrapping Machine