master coil stretch wrapper for mother steel coil handling and packaging. The coil size upto OD:2000mm  Width 2500mm
The stretch film: LLDPE/PVC/VCI film.
Function: to pack master coil in vertical type.
Equip with in-feeding blocker and out-feeding blocker.
The stretch wrapping machine machine can be abutted the production line, and mounted on flat and/or hard ground, and the ground load should be more than 10 ton/m2.
Reinforce orbital with strong structure makes steady when wrapping.
Four-ring and double-PU wheel devices make working more safe, stable and energetic.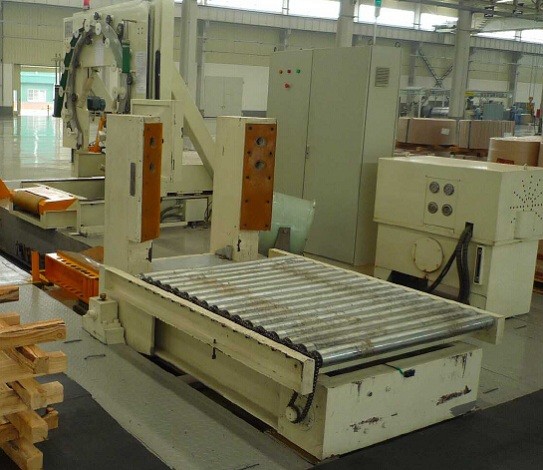 Upender/tilter + coil wrapping machine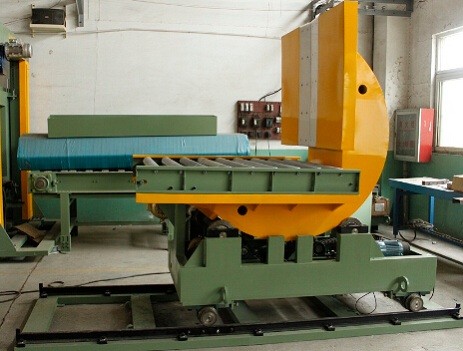 Upender/tilter + track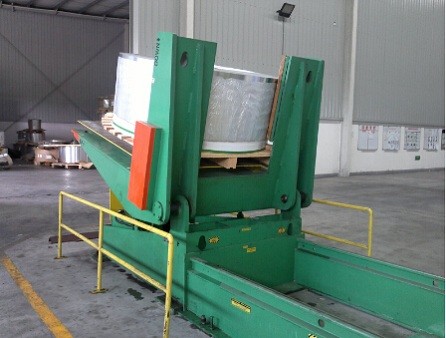 Hydraulic upender/tilter for steel coil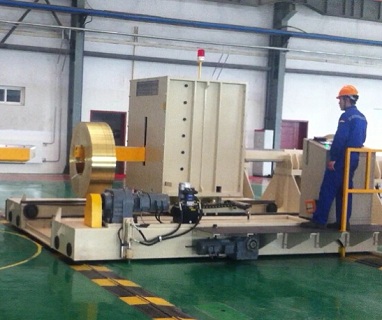 Comments are closed. Posted by: fhopepack on March 2, 2016

Tags: coil master stretch wrapper, coil stretch wrapper, coilmaster