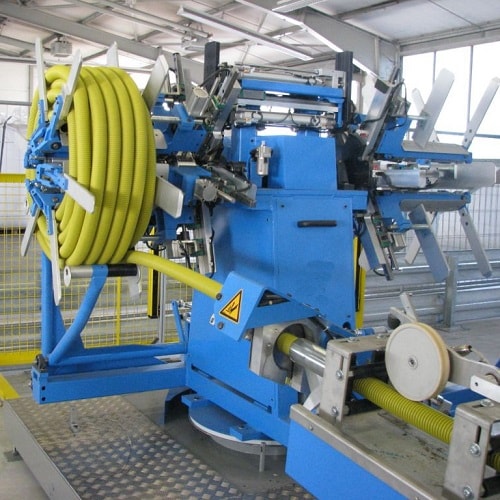 The Full auto Winder for Irrigation Pipe & online strapping device
The automatic winder including the pipe length counting and cutting device, automatic pipe coiling heads, automatic pipe holder and pipe coil strapping machine. It is able coiling the pipe with speed upto120m per minute.
The automatic pipe winder and coiling machine working with tension control for making the pipe coiler speed same as extruder.
The pipe size: OD:16-120MM, There are different machine mode for different coil size .
I am from Atmata, one of the special purpose machine builder and industrial solution provider based in Jeddah, Saudi Arabia
       We required a budgetary quotation for hose coiler and strapping machine (same like below link).can you please send the quotation.
Cust
Comments are closed. Posted by: fhopepack on December 18, 2018

Tags: automatic winder for pipe, irregation pipe coiling machine, irregation pipe strapping machine