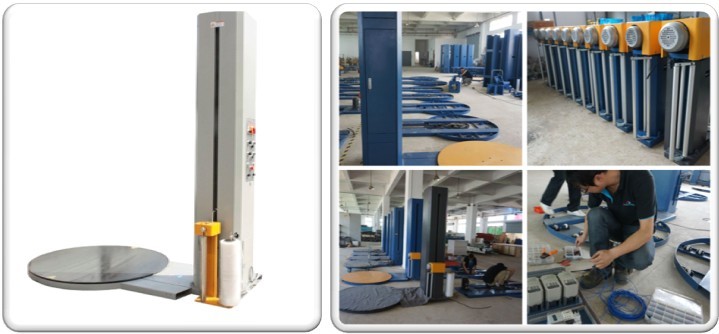 The block pallet stretch wrapping machine manufactured by Fhopepack are also called stretch wrapper or pallet packaging machine. They using a stretch film, or LLDPE film to covering around the block pallet for nice packaging and stacking protecting.
These pallet stretch wrapper machines meet different packaging requirements producers in pallet for pallet industries.The LLDPE stretch film CAN  be pre stretch 200%-300% which is a adhesive plastic material that has a high level mechanical features which allow it to wrap around the block pallet to avoid it losing. Many commercial businesses and industry required it to provide a stabilise transport pallets.
There are different special mode for automatic or semi automatic pallet wrapping machines allow higher and lower speeding for easy operation.