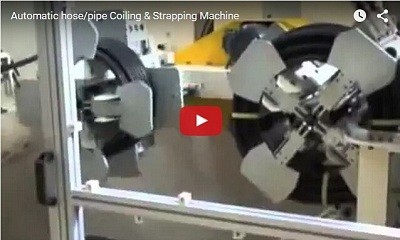 Solution for automatic pipe hose coil coiler and winder
It is pity didn't met you at factory visiting. Because of i am back home for my new born girl.
Alfred had told me your requirment in detail.
Video will be send by next email.
I am trying to finalize my schedule for the last few days of my travels within China, and Shanghai area.
Please confirm that Monday, June 20, around 9:00 a.m. is a good day and time for you.
I have other appointments that I also need to finalize so your soonest reply is appreciated.
Looking forward to meeting you and seeing your products!