The Chinese stretch hood machine:
Following is unconfirmed information, which translates by Google only for reference:
Provides superior stretch hood packaging machine in china , make the environment safe and cost are efficient and save energy , and is a convenient way to protect the tray products .
The unique attributes:
stretch hood machine can transport safety , and convenience stores your product warehousing operations , the use of shrink stretch hood film machine Fhopepack ® , and convenient way to make the tray products .
Shrink film can be printed on a trademark , company name, etc. , when the load distribution tray can be the way to do promotion.
stretch hood machine with stacks Diego products in transit can be effectively protected. Tray tight by a shrink film together, preventing Diego stack product movement .
Complete unopened shrink film packaging , can reduce the risk of the product being theft , because to get the product must cut shrink film.
Use shrink film packaging , without use of heat , this way packaging can save energy and eliminate the risk of fire or explosion.
This is a custom machine , other functions , visible to customer demand increases.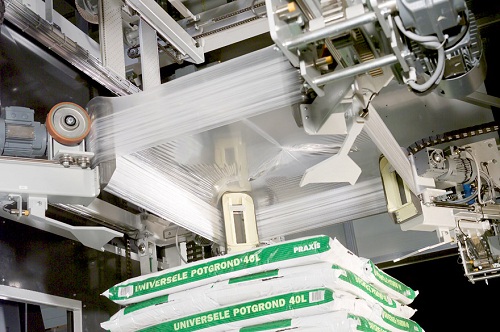 Stretch hood film supplier in China offering a compitable price and high quality hood material for automatic hood wrapper.


Feature
Shrink film sets but with Fhopepack ® patented cutter cutting and sealing of .
Sealing air cooling is the way to ensure consistent sealing a final firm .
Open the vacuum suction forming good shrink film sleeve, pull the film when the four sets of hands will shrink film release after the end of the entire pallet shrink film will trap the corner edges and bottom pallet .
Contains a positive regulatory pallet lifting device.
Includes electric eye device automatically detects the pallet size.
Capacity: up to 60 pallets per hour .
PLC programmable control .
Maintenance-free , oil-free air cylinder .
After the solid packed securely transporting pallets away into a new pallet .
Heavy-duty construction.
Key words: Chinese stretch wrapping machine, Chinese wrapping machine, Chinese stretch hood machine