Industry News
Chinese stretch-hood-machine--2013-10-31
Fhope is a Corporation in China in packaging equipment and materials research, manufacturing, sales and after-sales service .Most of our machine is for following objects, Coil, straight object, pallet load including stretch hood machine.
Chines stretch hood machine
Each motorized command is controlled by impulses, instead each pneumatic command is controlled on position that guarantees automatically a maximum reliability. All necessary data for the handling of the stretch hood machine (as speed, times...) can be changed from the control board by, authorized stuff.All manual process are linked together in order to avoid mechanical collisions even when precise knowledge of the machines operations is unknown.

ROOM TEMPERATURE RANGES

EQUIPMENT WITHIN PLANT BUILDING : from - 0°C to + 50°C

The stretch hood machine offered will be suitable for the operation conforming with all the performance requirements given in this specification under the following conditions:

1) CONTROL ROOM OR INDOOR PLACES : from - 0°C to + 50°C
2) MOISTURE : Maximum 90% non condensing at max. wet bulb temperature + 25°C.

NOTE: There should be no condensation on the equipment at any time.

3) VIBRATION (Only for scale) : Minimum frequency 12 Hz maximum amplitude 1,65 mm.
4) VOLTAGE : +/- 5% of specified supply voltage
5) FREQUENCY : +/- 3% of specified supply frequency

All the relevant equipment will be suitable for the operation with compressed air, having the following characteristics:
1) Operating pressure: 5 - 6 bars
2) Design: 6 bars
3) Clean, dry and oil mist lubricated or clean dry and no lubricated (for filtering plant)
4) Dew point - 23°C

L.V. Power : 3 HP, 380 V, 60 Hz.
Auxiliary : 24 V dc.
Protection : Indoors IP 55 – Outdoors IP 55 switch boards, electrical motors.
Electrical connection terminal threading P.G
Motors : TEFC - IP 55; insulation F/B

All apparatus (mechanical and electrical switch boards) will be painted.
The standard painting will be:
-Cleaning and degreasing operation
-Base coat with thickness of about 25-30 microns
-Finish coat of about 40-50 microns

Wiring is provided only for machine side cables and protective coverings, type: flame proof.
Power wire size: 2,5 mmq
Low voltage wire size: 1,5 mmq
Colour of conducts inside electrical panel:
380 V: black
220 V: black
Neutral: blue
Ground: green-yellow
+24 Vdc: red 1 mm
- 24 Vdc: blue 1 mm
24Vdc: white for all interconnections
Grounding devices are provided from single machine side up to the main electrical panels.
Plc : reserve 20%for memory capacity and 10%for each type input/output
Control panel: reserve 10%

The equipment must adapted to tropical climate, mainly the electronic components

For electrical: IEC
For air cylinder: ISO
For measure: Metric according to six except for pipe normal size that will be in inches.
For mechanical: ISO
For security: CE

This installation complies with the requirements of the "Machinery Directive"(Directives CEE 89/392,91/368,93/44 and 93/98).In particular the installation complies with the following Unified Standards:
EN 292-1 -Safety of machinery-Basic concepts
EN 292-2 -Safety of machinery-General principles
EN 294 -Safety of machinery-Safety distances
EN 418 -Safety of machinery-Emergency stop equipment
EN 60204-1 -Safety of machinery-Electrical equipment of machinery


The advantage of the stretch hood machine:
1. Nice packaging surface
2. Material costs lower
3. Easily maintaining.
4. Full sides sealing
5. Highly efficiency
6.Cost save
It is the totally new generation of packaging solution systems for pallet packaging to be introduced to the market about stretch hood machine. The stretch hood machine with lower energy consumption and provide a nice surface, achieve a more efficient work capacity. Easy operation andcontrols system allow the machine to be operated by common staff intuitively. These factures also respect an new generation of packaging system for improveing price-performance ratio.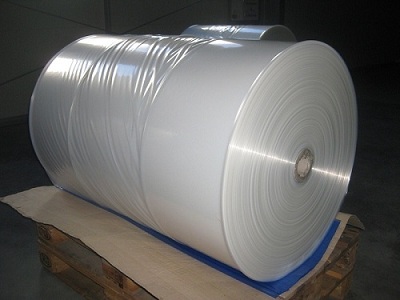 ----We are supplying stretch hood film for end user directly.


Other Machines
--Steel coil wrapping machine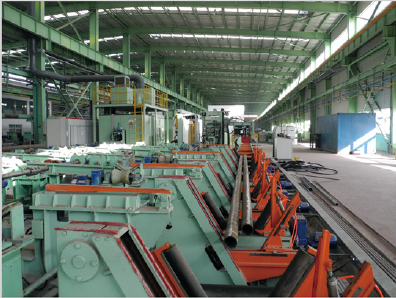 --Wire wrapping machine
--cable wrapping machine
--bearing wrapping machine
--pipe wrapping machine
--copper wrapping machine
--tyre wrapping machine
For straight object packing solution
--Door packing machine
--Panel packing machine
--Profile packing machine
--Tube packing machine
--Aluminum packing machine
For Pallet packing solution
--Pallet stretch wrapper
--Rotate arm stretch wrapper
--Automatic turntable pallet wrapper
For automatic packing solution
---PVC pipe packing line---PPR pipe bundling machine
---Coil packing line
---Aluminum packing line
---Automatic pipe bundle packing machine
From link:www.fhopepack.com
| | |
| --- | --- |
| | First Prev Next Last Page: 1 of 1 Go to : Pages |