FPCM Series: Coil packaging machine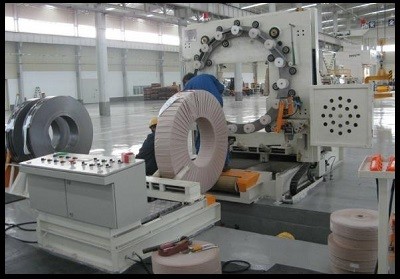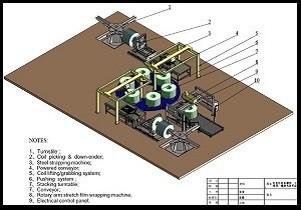 Specifications 1. turnable for coil wrapping machine and tipping each is capable of doing 2. can established the car reducing for multiple-bags (want to decreasing at every 5 various hand bags, ten hand bags ) Coil packing machine (multiple-totes decreasing /hanger) Merchandise Description packing pace 60-120 travelling bag making dimensions L: 40-300 W: 30-140 optimum outside the house diameter of going papers(millimeters) <=400 max width of packing film (mm) 300 thickness of packing film (mm) .03-.10 overall power(kw) 2. operating voltage (v) 220V/ 50Hz keeping track of variety (g) 5-50 outside the house proportions(mm) 980x780x1800 gross body weight (kg) 350 Function: This combination of packing machine can instantly complete range actions of handbag counting, cutting, measuring, sealing, making, punching and filling synchronous inflating, code generating and done-merchandise promoting and so on.
Coil Turnable: It really is ideal for packaging of steel , compound plastic coil, seasoning (for example: , cleansing powder, sugar, peanut and nutlet melons seedsand small bit of biscuit etc). bagging and coil wrapping Tipping: It is suitable for packing steel , friable and easy-anamorphic physical objects and many others. (by way of example: safeguarded fresh fruits, QQ candy, cracknel with chocolates addressing and so on).
Related machines: Steel coil packaging line
Copper Coil
packaging line
Copper coil wrapping machine Steel Coil Master
Fhope own capability to streamline your packaging process--providing seamless transfer of both physical coils and their accompanying coil data. For more information about steel coil packing solution you can click here