FPCM Series: Coil Master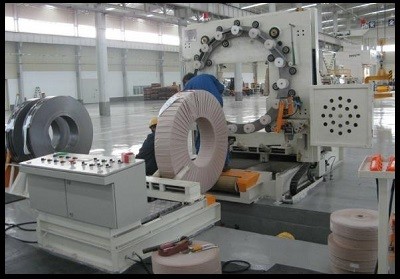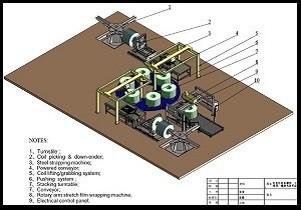 This coil packaging machine is one my company new developed horizontal intermittent packaging machine. It caan automatically bag making, measuring, filling, sealing, cutting, counting and printing production date, and so the whole process. The following characteristics of the machine:
1, Chinese display control system, stainless steel body, only the parameters are set at the display setting unit (filling amount and length of bag), the control system will automatically optimize and match the actions, thus achieving the best packing speed. Stepper motor control, the system has high accuracy, without having to adjust other parts of the bag length can be changed, and accurate. Packaging materials packaging color, can obtain complete logo.
2, frame packing paper by gravity motor press paper feeding structure, packing paper feeding length doubled, flat bag making good side. Stepless adjustment of speed and length of bag packaging speed and length of bag can be within the rated range stepless adjustment, no replacement parts.
3, the design adopts the unique embedded sealing, enhanced hot sealing mechanism, intelligent temperature control instrument for temperature control, good heat balance to adapt to a variety of packaging material models, low noise, sealing lines clear, strong sealing performance Automatic coil packaging line machine, packaging machine packaging machine for bread, bread, the moon cake packaging machine.
Zhong Chuan jujube packaging machine series machine is a stable performance and wide application of the universal machine, microcomputer packaging controller advanced man-machine dialogue mode, excellent, make the speed, the length of the bag, the position of the tangent point detection can be directly displayed in the interface. The model with object automatically adjust the position function, at the same time have been solved the original old double conversion technology benchmarking instability, the problem of slow, make benchmarking enhances the stability of photoelectric detection, two-way tracing, which can effectively remove the package error, avoid the waste of the material. New vertical sealing heating, can be in the state of low temperature sealing, reduce parking hot film. The modulation of bag machine, the length of pitch set, convenient change of variety. The company also produces, rubber cement packing machine. It includs Plasticize automatic packing machine, Pillow type packing machine, vertical coil packaging machine, egg emperor sent packing machine, bread packaging machine, moon cake packaging machine, automatic roll towel bath towel packaging machine, automatic packaging machines, automatic packaging machine for fruit, candied fruit automatic packaging machine packaging machine hotel towel automatic packing machine, metal packaging machine, food packing machine. There is A shower cap cap packing machine for automatic counting also.
Related machines: Steel coil packaging line
Copper Coil
packaging line
Copper coil wrapping machine Steel Coil Master
Fhope own capability to streamline your packaging process--providing seamless transfer of both physical coils and their accompanying coil data. For more information about steel coil packing solution you can click here